Martin Fec is co-founder and CEO of GEMINI WINGS. His career in aviation started in 2006 when he as a university student started to work for scheduled airline Sky European as a junior analyst position. After graduation at University of Bratislava he joined ABS Jets, where he took care of VIP clients at charter department.
His passion for aviation, enthusiasm for travel, customer-oriented attitude, strong analytical skills and wide aviation experience lead him to decision of his own chartering company. As a 27-year-old he founded The Charter Advisory in Prague which serves clients mainly from Czech Republic and Slovakia. In 7 years of its existence, the company became key player on charter market in its territory and get even more known in last year.
Martin was in focus for efficient utilization of available empty legs for their clients. This fact together with the all-other aviation experience and wide international network gave base for developing close cooperation with small aircraft operators where he offered their availability to his charter clients. This led to contract first 2 aircraft and support the idea of building united fleet of partners aircraft available for aviation brokers and their clients.
He is fluent in English, Slovak, Czech and Russian.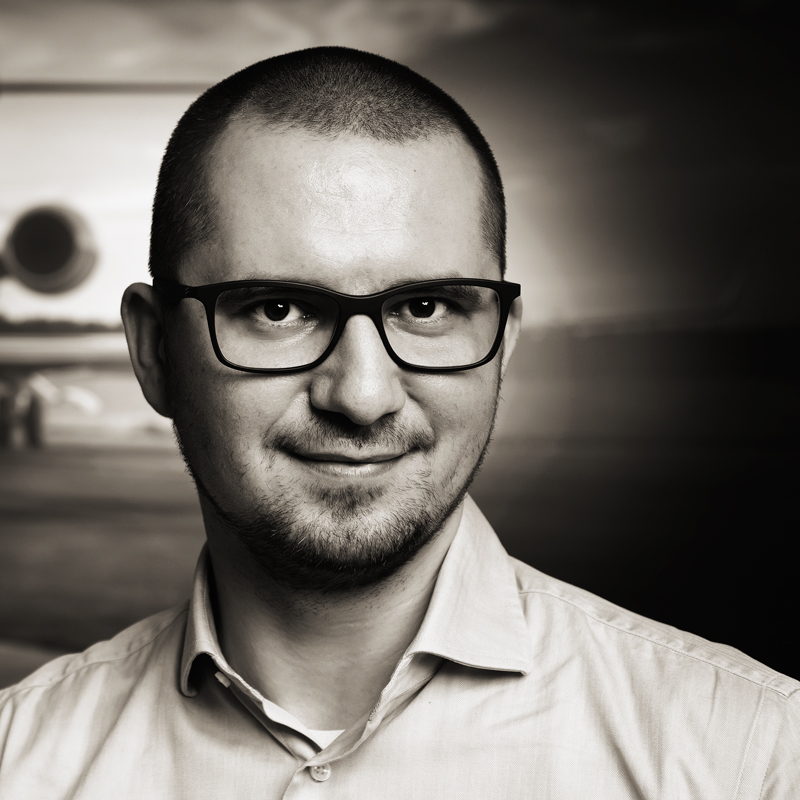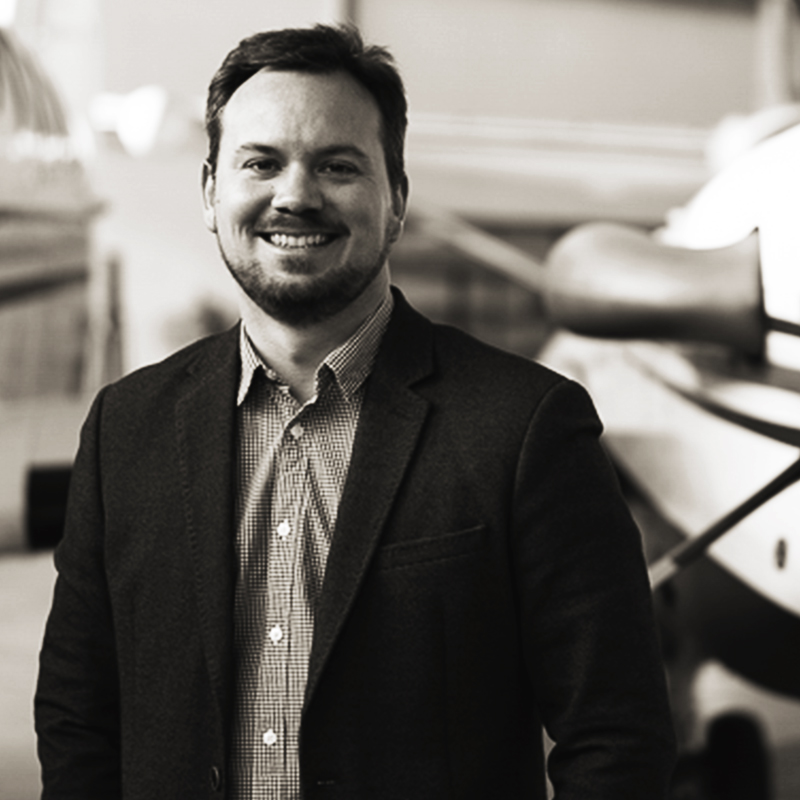 Co-Founder and Flight Quality Director
Peter brings a unique perspective to the operations of GEMINI WINGS. He studied air transportation at the University of Zilina and started his official career in flight in 2009. He started as a flight dispatcher and was responsible for ensuring all the proper flight plans and crew arrangements were made. From flight operations at ABS Jets, the European leading executive jets operator, he moved to another position to become the Charter Sales Manager taking care about corporate and VIP charter clients.
Building on his love and passion in aviation together with enrolled experience enabled him to co-found Charter Advisory, which became in seven years of its existence a leading brokerage company in Czech Republic and Slovakia. Culmination of experience, constant looking for process improvement and achieving high efficiency in aircraft operation and aircraft utilization led him to co-found GEMINI WINGS. At GEMINI WINGS he is charge of improving innovative solutions for aircraft utilization and looking for getting the most out of aircraft investment for his clients.
Peter holds glider pilot license and flies in his spare time. He works hard to ensure his flights are on-time and exceed customers' expectations. He speaks Slovak, English, and Czech fluently and basic German.


Miroslav is the Senior Flight Consultant for GEMINI WINGS. His career in aviation started in 2012 before he finished his Master's degree in Air Traffic Control and Management. His work experience includes Czech Technical University in Prague, various positions at Travel Service and Spice Jet based in India.
Since the very beginning Miroslav has been laser focused on creating systems that reduce and remove human errors that could cause significant flight delays. His love of aviation and complex things in motion helped him to understand and to achieve high efficiency and customer satisfaction.
Miroslav has leveraged data and his zeal for streamlining processes to ensure flights took off on time with the right people and things in place. He understands that in business aviation there is no room for delay or failure. Perfection and customer service must be 100% all the time. This level of excellence drives him always to do better. With a goal of being the expert in the aviation with proven reliability and the best service, he is always seeking to improve at a personal level.
At GEMINI WINGS, he aims to operate at the same excellent service level when the fleet grows to 30+ aircraft as it did with just one.
Miroslav has a personal goal to climb to the top of Nanga Parbat an 8,000+ Himalaya mountain. It's a goal he trains for physically and mentally and will achieve it one day.
He is fluent in Czech, German, and English.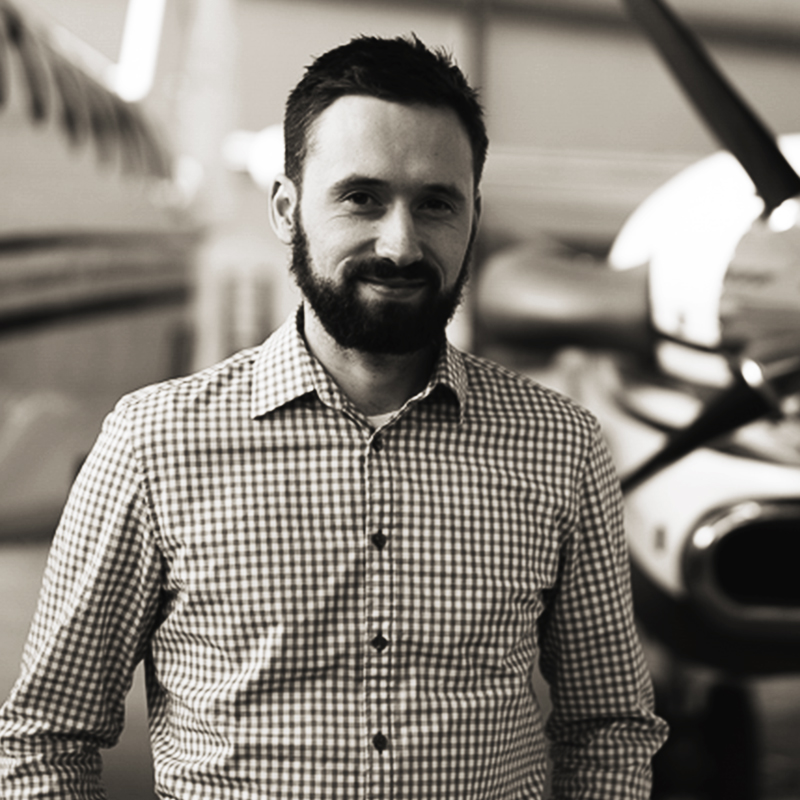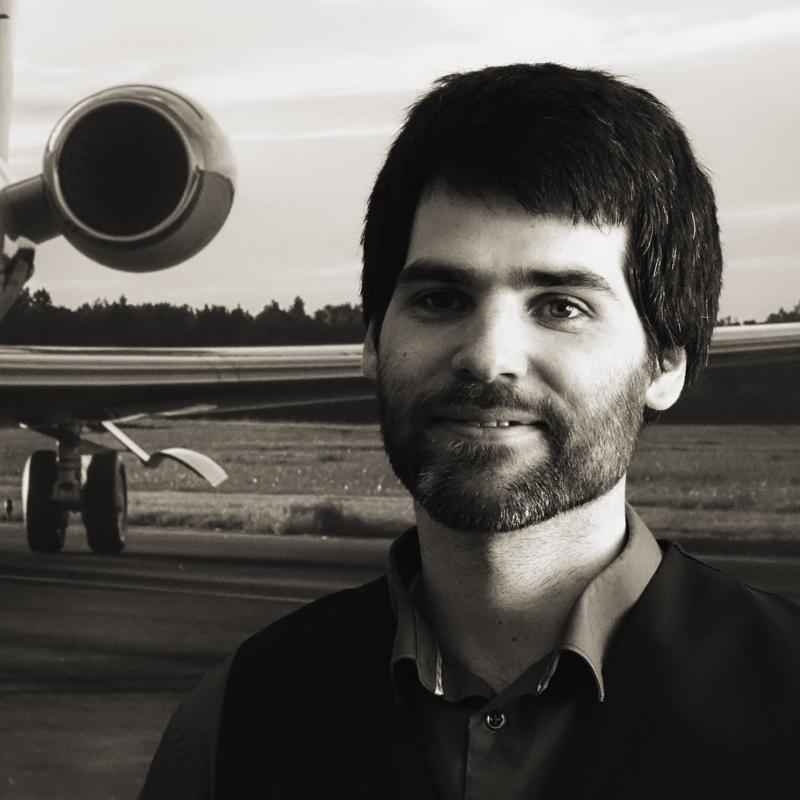 Martin is passionate flight consultant who was keen on aviation and aircraft ever since. He is enthusiastic and optimistic sales professional with over five years of experience as a sales manager for charter flights solutions and over 12 years of aviation experiences. Skilled at developing and maintaining client relationships and highly committed to working with a team to achieve goals. At Gemini Wings Martin´s role involves working closely with clients and brokers to ensure that all aspects of their flights are executed flawlessly, from pre-flight planning to post-flight evaluations.
He started his aviation career at Prague Airport with coordinating all ground handling activities during turnaround of aircraft. Later he was in charge of aircraft payloads, checking load sheets and if all in accordance with Loading instruction which often required to work under high time pressure. Few years he spent with different positions for Air Dispatch. After busy two years on charter department for mothers' company Charter Advisory he found his passion for making all processes easier, innovative and better for all involved parties and in late 2021 he joined newly founded Gemini Wings team. All precious experiences from different field of aviation makes Martin valuable part of Gemini wings team. He brings into this demanding 24/7 operation his strong knowledge of industry, passion and positive approach in every single situation he is facing in daily operation.
His fluency in both English and Czech has been invaluable in communicating with clients and colleagues across the globe.


She has been working in the aviation environment since 1997. 
Jana has experiences not only as a stewardess and chief stewardess in diferent airlines, but most of the time she has spent in the field of General Aviation. 
She has been an ICAO English examiner for many years and was also a member of the airline's sales team.
As the position of the flight consultant is mostly office work she compensate the time with computer by creative activities, whether at a sewing machine or by baking "heavenly" goodies for the pleasure of not only loved ones.